About Rhythmweb
A Grassroots Network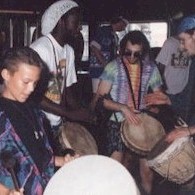 (at left: World Unity Drum Festival, Club Dada, Dallas, August 1994. My son Jules, shown at age 12 at left)
Rhythmweb started in December of 1996, as a reflection of my virtual search for music and musicians on the Web, and as an excuse to woodshed web design. Since then we have been amazed by the reponse we have recieved, from all corners of the globe. From the Mid-East to Australia, and from South Africa to Europe to New Orleans to Brazil to Papua, NewGuinea, musicians are connecting. Truly, rhythm is a universal language, love of music a universal love. Thanks to all our new friends for connecting with us.
Our mission is to further the use of rhythm, music, and percussion & related arts as a healing tool. We LOVE music. We LOVE the Web. When our schedule permits, we surf several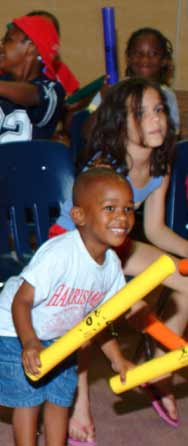 hours a night, then we post the fruits of our travels...
Every time we meet someone interesting with a rhythm related website, we post a link. Some very worthwhile friendships have evolved along the way, and we've discovered lots of good music.
We have since integrated affiliate links to CDs, books, and so forth, but our basic mission remains the same. We are NOT a bunch of suits, drooling e-commerce. We're musicians, artists. We believe it's important for people at the grassroots level to network during this crucial moment in history. If you'll notice, the vast majority of links on rhythmweb are GRASSROOTS musicians, trying to get over in this new economy. You will see no big over-rated stars from the conglomerate record companies. Plenty of that elsewhere.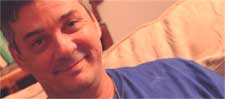 There are also fan pages and correspondent pages here, on a large number of working musicians. Thanks very much to all for your help. We are actively seeking musicians in various parts of the world to drop us a line now and then, and let us know what the percussion scene is like in your area. If you have a drum lesson you'd like to share with our readers, please let us know, and perhaps we can steer you some traffic in return.
If you have an instrument, a CD, or a DVD you'd like for us to review, we may do that too, time permitting; please drop us a line about it.
And to the thousands of hobbyist , semi-pro and professional percussionists who come seeking info, and bringing life and enthusiasm, welcome. Don't hesitate to introduce yourself, and send us some feedback, and some links.
Drum on,
Stu