BOOMWHACKERS?
Ah yes, the Tubes..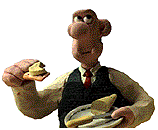 We used to sell quite a few Boomwhackers from this very spot, and will be selling them again soon. Our schedule became so congested we absolutely HAD to cut back on our activities, and maintaining our shipping department was time consuming, not really worth that ultra slim profit margin. In particular, it became very troublesome and expensive to ship the bass tubes. Those will probably become special order..
We find ourselves spending so much time traveling (traipsing, schlepping, frolicking) around, playing drums, and working with the tubes, that it is a bit problematic to be worrying about shipping them sometimes.
Our whole Boomwhacker area is under construction, actually . We have been working with them since they came out, so we have lots of ideas. they make wonderful beaters for plastic tubs, and so on. More from us soon on this, we hope..
We can still get them for you!We will sell any orders over $75.00 at retail price. If you would like to buy six sets or more, 25% off! Feel free to simply write us. We take checks, PAYPAL, or Credit Cards. Send inquiries to: stu at rhythmweb dot com. We do all credit card processing over the phone and through 2048 bit encryption to ensure your security.
Our Standard Boom Whacker Rates are Below (in four convenient formats for you - the prices below reflect retail wihout the 25% discount):
- .TXT - .HTML - .PDF - .DOC -