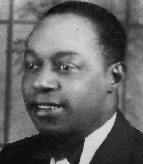 Baby Dodds, drummer for Jelly Roll Morton and Louis Armstrong.
"Louis Armstrong's station in the history of jazz is umimpeachable. If it weren't for him, there wouldn't be any of us." Dizzy Gillespie, 1971
Jazz was born in America, New Orleans to be exact, and it traveled up the Mississippi to Chicago, then New York, and by 1930 it was influencing the whole world. Like the U.S.A., Jazz seems to have the quality of being able to absorb a great variety of cultures and still remain itself. This area will be under construction for the fall. Please send us jazz history links and jazz drummer links..
"What we play is life."
Louis Armstrong
This is the early history; more jazz eventually..stu